Are you planning for a home loan but afraid of a higher interest rate? We understand your pain, it's not easy to get Low Interest Home Loan these days.
Worry not! here we are covering 7 hacks that will definitely gonna help you to get one. Let's go through the points below.
Tips For New Home Buyers To Get Low Interest Home Loan
Buying a home in Mumbai in 2022 is a really big deal. First-time home buying may feel easy but it comes with more hassles and a lengthy process
You should do enough research to find the best possible deal, or it will cost you because a home loan is a long-term loan that typically lasts for 25-30 years.
It is difficult to get everything on one plate but here we are showing you the best 7 hacks which will affect your interest rate
Regular Prepayments
Prepayments allow the customer to pay the payment (full or partial) before the completion of the loan tenure. You can use work bonuses, salary hikes, and other income as a part prepayment This helps to repay the home loan faster and it also lowers your interest rate.
Before prepaying your home loan consider below points:-
You should always keep some amount aside for your emergencies, goals, etc
First, pay loans that are higher in cost
Consider which stages you are standing on your home loan tenure.
Lookout if there are any prepayment charges
To get the best deal compare interest rates
Non-salaried customers get a higher rate of interest as compared to salaried people. People who have good credit scores are more likely to get the best deal in the market. So you should compare the best rate available to your credit score and credit report.
In India, if a woman is buying a home then there are several measures to make house purchases more profitable for them. This will aim to increase property ownership among women.
There are benefits women home buyers in India can avail if they register the property in their name.
Some states in India charge less stamp duty for women
If the property owner is a couple then they get less tax deduction on their individual income
Select the appropriate property.
Some time property you are choosing can be a major issue. There are some properties that are on the blacklist. So if you are buying blacklisted property then the lender will refuse to give a loan. So better you should talk to the loan provider before buying the property. If they deny giving a loan then go with the second best option you have or check out some other properties
Plan for a larger down payment.
To get a low-interest rate you have to maintain a low loan-to-value ratio (LTV). You can do it by making larger down payments. So, if you can make a down payment of more than 20-25%, you can get the lender's lowest rate.
Benefits of making a large down payment
Home loan interest rates are lower if the down payment is high. It lowers the risk of the lender and decreases the chances of defaults.
The lender is open to negotiating waivers or reducing the charges of a housing loan. It includes administrative charges, login charges, and more.
If your debt-to-income ratio is lower then you have a good chance to secure further loans in the future.(The debt-to-income ratio compares your monthly net income and the debt you have.)
A higher down payment informs your higher equity in your home. Larger repayment increases your equity in the property.
Revise the EMI payout every year
Some lenders in the market allow you to revise the EMI payout every year. So if you get any extra income or salary increment then you can increase the EMI amount which will help you to pay your loan as soon as possible. It will be the smart choice if you increase your EMI amount by 5%every year. It reduces your repayment burden. Pay more than the regular EMI if possible. The surplus amount will reduce your principal outstanding and also your interest burden. It's better to pay one more EMI than the usual number of EMIs every year. This is one of the most effective tricks to reduce your loan tenure and in turn the interest cost.
Always choose the EMI amount that you can afford. A shorter loan tenure leads to lower interest payout. Which will also increase your EMI burden. So, always keep affordability as a primary factor when choosing your loan EMI amount. Click to calculate your EMI.
Consider a longer-term loan.
Another option is to take out a longer-term loan. For example, if you take a Rs 40 lakh home loan with a 7.5% annual interest rate and a 20-year term, your EMI will be Rs 32,224. However, if you choose a 25-year term, the EMI is Rs 29,560, and if you choose a 30-year term, the EMI is Rs 27,969. However, the longer the loan term, the higher the total interest paid. As a result, this should be your last resort.
Did you know there are home-saver loans?
If your income fluctuates and you want the flexibility to pay a lower EMI amount, a home-saver loan may be an option.
It's like overdraft facilities in that the only obligation is to pay the monthly interest. Reduce your monthly payment to the interest amount and resume paying a higher amount. It reduces the principal outstanding. Keep in mind that these loans have higher interest rates, and you will end up paying more interest.
After knowing the technique of getting the lowest rate of interest on a home loan. Here you need to know the process of a home loan in India. Check below to know the process: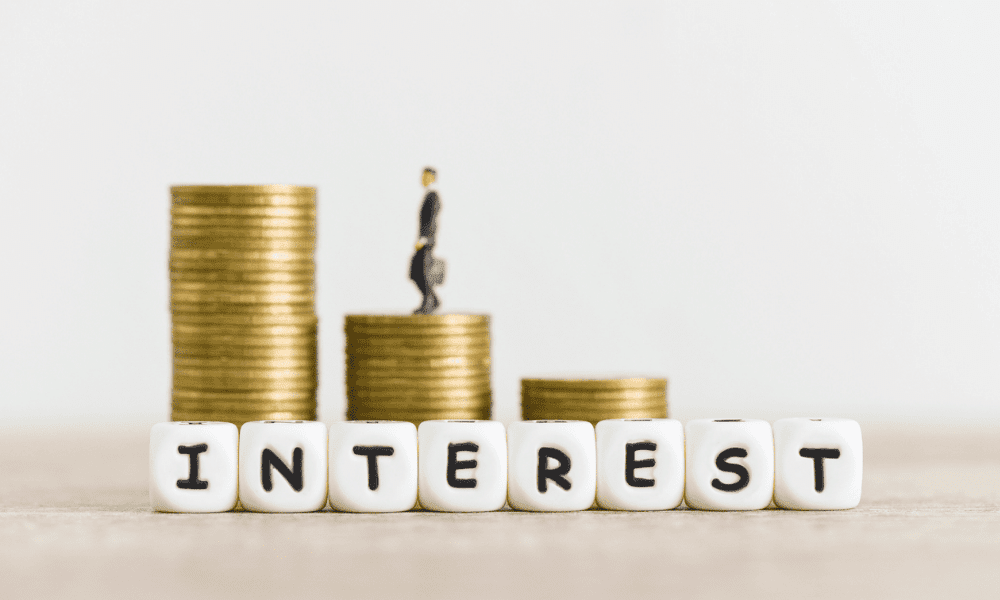 Home loan interest rate of all leading banks in India
| | | |
| --- | --- | --- |
| Bank's Name | Interest Rate | Processing Fees |
| State Bank of India | 8.55% – 10.50% p.a. | 0.35% onwards |
| Kotak Mahindra Bank | 7.50% – 9.10% p.a. | 0.50% |
| HDFC Home Loans | 8.60% – 9.50% p.a. | 0.5% or Rs.3,000 whichever is higher |
| Axis Bank | 6.70% – 8.40%* p.a. | Rs. 10,000 |
| IDBI Bank | 6.90% – 12.25%. | 0.50% (Rs. 2,500 – Rs.5,000) |
| Standard Chartered Bank | 7.90% – 12% | 1% |
| Canara Bank | 8.80% – 10.80% | 0.50% of the loan amount |
| IDFC First Bank | 8.45% onwards | Rs. 5,000 |
Home loan interest rates of all leading banks
Interest rates of all leading home loan finance companies in India.
| | |
| --- | --- |
| Finance Company | Interest rate |
| LIC Housing Finance Ltd | 8.30% – 10.40% |
| Tata Capital Housing Finance | 8.60% onwards |
| Bajaj Housing Finance | 8.20% onwards |
| Indiabulls Housing Finance | 8.95% onwards |
| L&T Housing Finance | 7.70% – 8.70% |
| Godrej Housing Finance | 8.39% – 10.99% |
| Aditya Birla Capital | 8.50% – 13.50% |
| ICICI Home Finance | 9.20% onwards |
Interest rates of all leading home loan finance companies in India.
Buying a home and obtaining a home loan on your own is not as simple as it seems. There are a few things that must be considered. But we, Nivom Realty, can help you get what you've been asking for so long legally and simply. We are a well-known Realtor for buying and selling properties, as well as providing home loan and insurance services. You can learn more about us by visiting us at https://nivomrealty.com/.
To get more information and updates follow us on our social media sites.
For any query, you can mail us at info@nivomrealty.com.